Dr.Fone - Screen Unlock (iOS)
Easily remove iPhone/iPad screen locks and iCloud locks
- Remove screen passcodes, face id, touch id, SIM/Carrier Lock
- Bypass iCloud activation lock and Apple ID without password
- Bypass MDM and screen time without data loss
- Compatible with iOS 17/iPadOS 17 and iPhone 15
- Simple 3-step process, No technical knowledge required
Ready to Unlock Now?

Watch the video

"Wondershare takes great pains to assure you that your privacy is thoroughly protected, through both data encryption and advanced fraud protection. This may be the distinguishing factor that sets Dr.Fone apart from its competitors. "

"Dr.Fone Screen Unlock iOS is the best software for anyone who has forgotten their iPhone passcode. It is easy to use, and the process is straightforward. I highly recommend it to anyone who needs to unlock their iPhone screen."

"Rest assured as Dr.Fone enjoys the trust of millions of users around the world and it has also received acclaim from reputed media outlets such as PC World, Forbes, CNET, etc. "
Remove All Types of Lock Screen
Unlock your iPhone/iPad lock screen in different situations. Dr.Fone is fully compatible with all types of lock screens, like Apple ID, Face ID, Touch ID, etc., and is capable of removing them in a few minutes.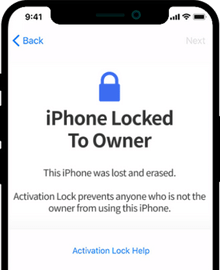 iPhone Locke to Owner
4-6-digit Passcode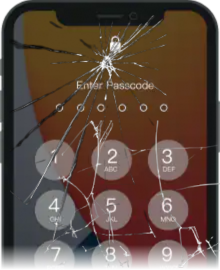 Screen Broken/Unresponsive
Face ID/Touch ID
Screen Time Passcode
Bypass iCloud Activation Locks
When you forget your iCloud password after restoring a device you can't access your phone anymore. Using Dr.Fone, you can remove the iCloud activation lock easily and get into your iPhone without hassle.
Note: The precondition for the bypass iCloud activation lock is to jailbreak your iOS. Please consider if you want to jailbreak your device.
Unlock Apple ID
Forgot your Apple ID password? Are you failing to remove your Apple ID account? Dr.Fone can unlock your iPhone within seconds. Regain all your iCloud services and Apple ID features by logging into a new account.
This feature works even when Find My iPhone is enabled.
Remove MDM/Bypass MDM
Using Dr.Fone's 'Remove MDM' feature, you won't lose data after removing MDM. When you forget the username and password for your iPhone/iPad MD, Dr.Fone can bypass the MDM so you can access the device easily.
Remove SIM Lock/ Unlock iPhone Carrier
When you travel abroad or replace and restart your SIM card, your iPhone may get locked. Dr.Fone - Screen Unlock (iOS) enables you to fix carrier SIM issues in many common scenarios such as "SIM Not Support", "SIM Not Valid", "SIM Locked" or "No Network Serves". Furthermore, it helps you quickly unlock your iPhone for international use with different networks like AT&T, Sprint, T-Mobile, Verizon, etc., without losing data.
Note: The precondition for the remove SIM lock is to jailbreak your iOS. Please consider if you want to jailbreak your device.
Remove iTunes Backup Entryption
If you can't remember the password for your encrypted backup, you won't be able to turn off backup encryption or create new encrypted backups in Finder or iTunes. So you might not even be able to back up, restore, transfer or wipe your phone data normally. But don't worry, Dr.Fone can solve all your problems by removing the backup encryption setting without damaging any of your data.
Steps to Unlock iPhone in Seconds
Dr.Fone safely removes your iPhone lock screen, activation lock, etc, and helps you to regain full access to your
device. No learning curve. Unlock iPhone in simple steps.
01 Select Unlock module
Launch Dr.Fone, click Unlock Apple ID>Unlock Active Lock, and connect your iPhone or iPad.
02 Jailbreak your device
Confirm your iPhone or iPad has completed the jailbreak.
03 Unlocked successfully
Look at your devices and it will no longer have any lock.
Tech Specs
CPU
1GHz (32 bit or 64 bit)
Hard Disk Space
200 MB and above free space
iOS
Bypass Activation Lock: Compatible with iPhone 6S to iPhone X/SE 1, iPad 4 to iPad 7, and iPod touch 7 to iPod touch 9 running iOS 12.0 to iOS 16.3.
Remove Sim Lock: Compatible with iPhone 5S to iPhone X running iOS 12.0 to iOS 14.8.1.
Other unlocking functions: Compatible with all iOS versions starting from iOS 7.0.
Computer OS
Windows: Requires Windows 7 or newer
Mac: Requires mac OS X 10.8 & higher
iPhone Unlock FAQs
Is passcode the same as a password?

A lot of iOS users have the same question "What is the difference between 'password' and 'passcode'?". Well, the password and passcode are two different things on the iPhone/iPad. The password on the iPhone usually is meant for Apple ID and iCloud account, which is used for iTunes and App Store purchases. While the passcode is usually meant for lock screen to secure your device from unauthorized access.

How many times can I try to unlock my iPhone?

After you keep entering the incorrect passcode, your iPhone will show the messages below:

5 incorrect passcode entries in a row, it shows "iPhone is disabled, try again in 1 minute";
7 incorrect passcode entries in a row, it shows "iPhone is disabled, try again in 5 minutes";
8 incorrect passcode entries in a row, it shows "iPhone is disabled, try again in 15 minutes";
9 incorrect passcode entries in a row, it shows "iPhone is disabled, try again in 60 minutes";
10 incorrect passcode entries in a row, it shows "iPhone is disabled, connect to iTunes";

After 10 incorrect passcode entries, your device will be completely locked and you will have to restore your iPhone to get it unlocked.

What do you do if you can't remember your iPhone passcode?

If you've forgotten your iPhone passcode, you can follow the steps below to reset the forgotten passcode using iTunes.

Launch iTunes on your computer and connect your iPhone to computer.
If you've synced your iPhone on this computer before, wait the iTunes to sync and backup your iPhone. Then click Restore iPhone. After the device is restored, set up your iPhone and tap Restore from iTunes backup.
If your iPhone has never synced before, you can only restore the iPhone in Recovery mode. After connect your iPhone, try to force restart it. Then click Restore. Please note this process will completely erase your data on the device.

How do I disable the lock screen on the iPhone?

To disable lock screen on iPhone, just follow the steps below:

On your iPhone, go to Settings.
If you have iPhone X or later, select Face ID & Passcode. On earlier iPhone devices, tap Touch ID & Passcode. On devices without Touch ID, tap Passcode.
Then tap Passcode to turn off lock screen on iPhone.
No longer to worry about unlocking!
No matter your phone is locked by a screen lock, or bought a second-hand with activation lock, MDM, or screen time passcode, Dr.Fone can handle all these locks and unlock them!
Unlock iPhone/Android in 1 Click
Best Software to Bypass Forgotten iPhone/iPad/Android Passcode