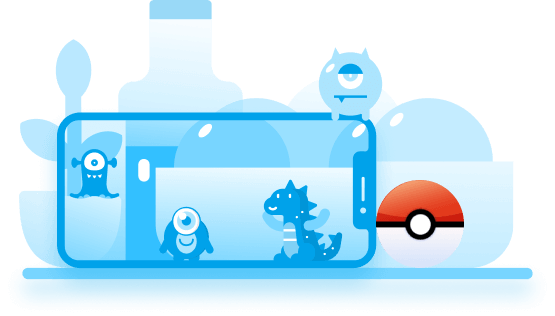 Spoof iPhone Location, All Apps Supported
Play location-based AR games at home without moving
Access videos, movies, music, service, and others on location-based apps
Match more friends on dating apps
Fake your location on the map to prevent from being tracked
Share virtual location on social platforms

Simulate GPS Movement with Customized Route
Simulate GPS movement along any paths you draw
Support to set the number of round trips
Change your locations and movements as many times as you want
Without the need to jailbreak your device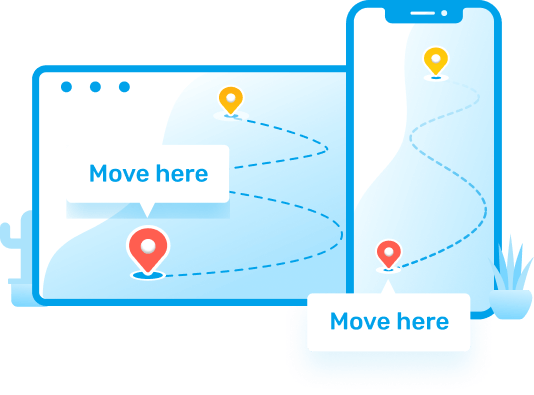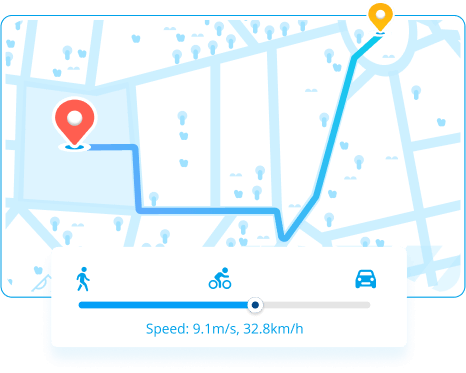 Set the Speed to Mock GPS Location on the Go
With this location changer, you can define a route by selecting two or more spots and then move along by simulating the walking speed, cycling speed, or driving speed.
You can also set different pause time during the movement to make it more natural.

Joystick to Simulate GPS Movement More Freely
Whether you are in teleport, one-stop, or multi-stop mode, use the joystick to spare 90% labor in GPS movement control.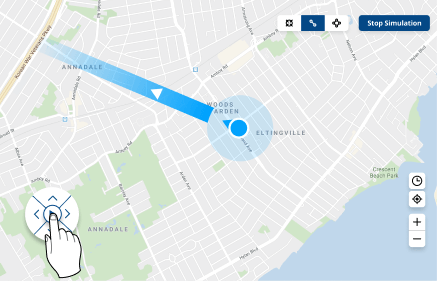 Automatic marching
One-click to make the GPS spot move automatically. Direct the movement freely in real-time.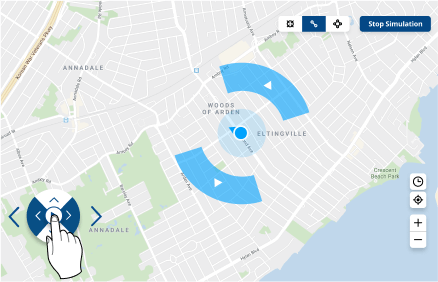 360-degree directions
Tweak your directions in an all-around way. Move forward or reverse with the Up or down arrows.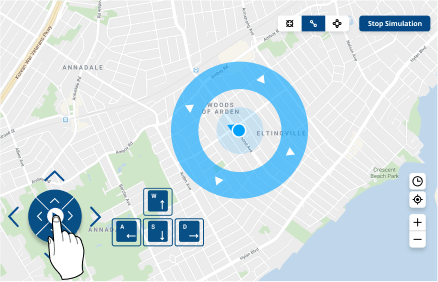 Keyboard control
Use keys W, A, S, and D, or keys UP, Down, Left, and Right to control GPS movement.
More Features Provided
Auto-routing
Simulate GPS movement along real roads automatically in 1 click.

Set Coordinate
You can look for any location by name or by entering its coordinates as well.
Multi-device Support
Support to manage the GPS Location on five different iOS devices.
Location History Recorded
The GPS locations you have spoofed on the map will be saved for future use.
3 Steps to Change GPS Location on iPhone/iPad
This location changer offers 3 modes: teleport your location, simulate movement between two spots, and simulate movement along a specified route.

Step 1: Launch the program on your computer.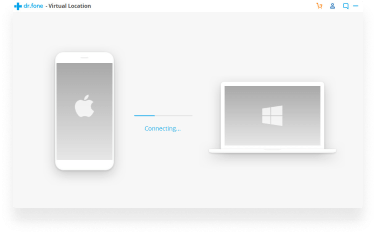 Step 2: Connect your iPhone/iPad to the computer.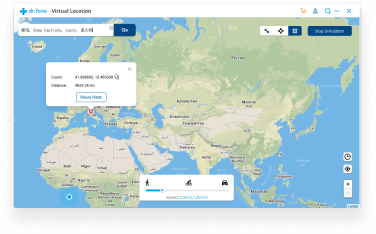 Step 3: Choose your desired mode to change GPS location.
Why Choose Dr.Fone?
Expertise & Trustworthiness
Dr.Fone - Virtual Location (iOS)
Secure download. Trusted by 153 million users.