Complete guides of dr.fone toolkit
Find out here the most complete dr.fone guides to easily fix the problems on your mobile. Various iOS and Android solutions are both available on the Windows and Mac platforms. Download and try it now.
dr.fone - Erase (iOS): How to
Your iOS device may run much slower than before, or keep displaying error messages that indicate poor performance. In such cases, just use the iOS Optimizer feature of dr.fone - Erase (iOS) to clean up the useless junk like temporary files, app-generated files, log files, etc. in the iOS.
Above all, you need to install the dr.fone tool. Then launch this tool and click right on "Erase" to expand all the features of dr.fone - Erase (iOS).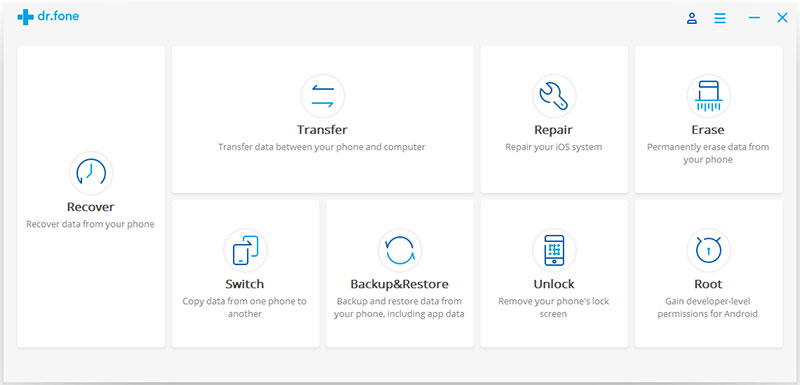 Simply follow these instructions to optimize the performance of your iOS:
Step 1. Set up the connection between your iDevice and PC.
Use the original lightening cable to connect the iDevice to your PC. When your iPhone or iPad is detected, the interface shows four Erase options, among which you need to hit on "iOS Optimizer".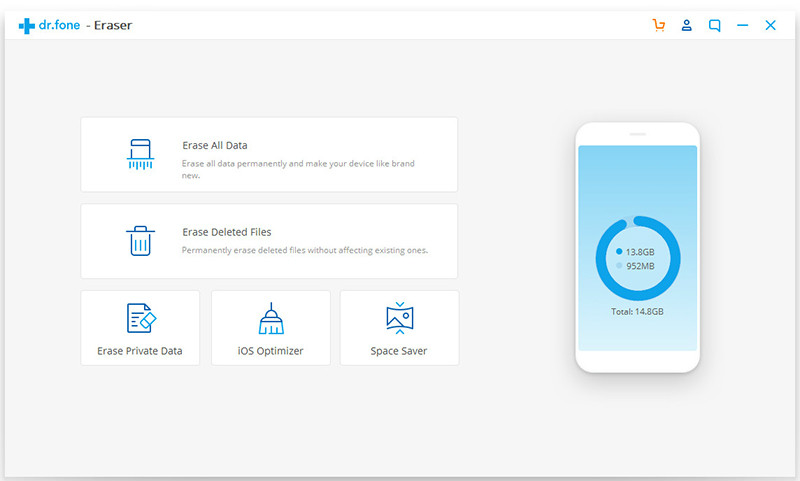 In the next interface, you can see 6 optimization options to better your iOS.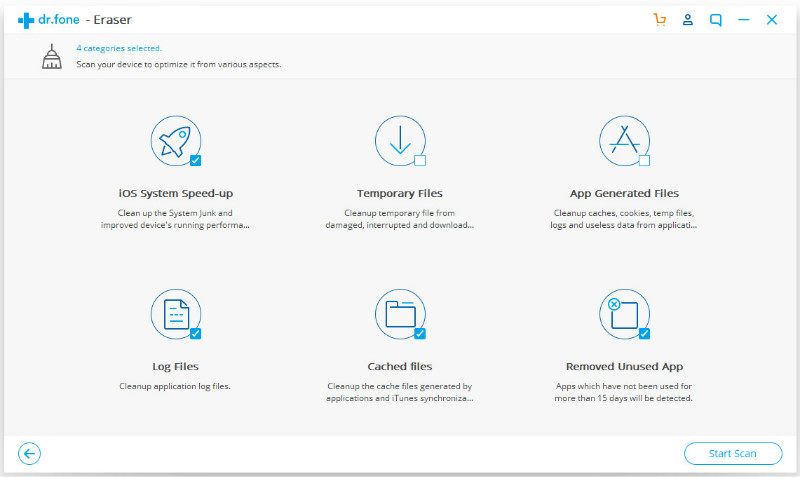 Step 2. Scan your iOS from all aspects.
Select some or all of the optimization options and click "Scan".
dr.fone - Erase (iOS) then starts to scan through your iOS for all junk data available for cleanup.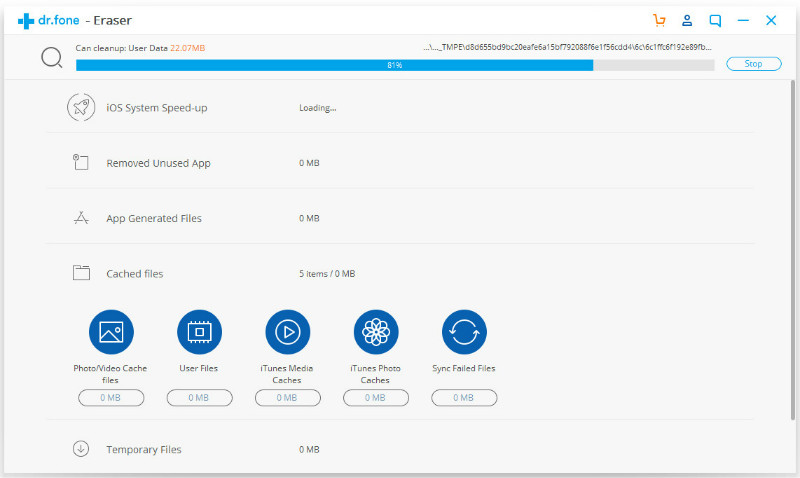 Step 3. Clean up all the junk data scanned.
In a while, all the junk data like useless apps, cached files, log files, etc. are scanned and appear on the screen. Select some of all of the junk data categories and click "CleanUp".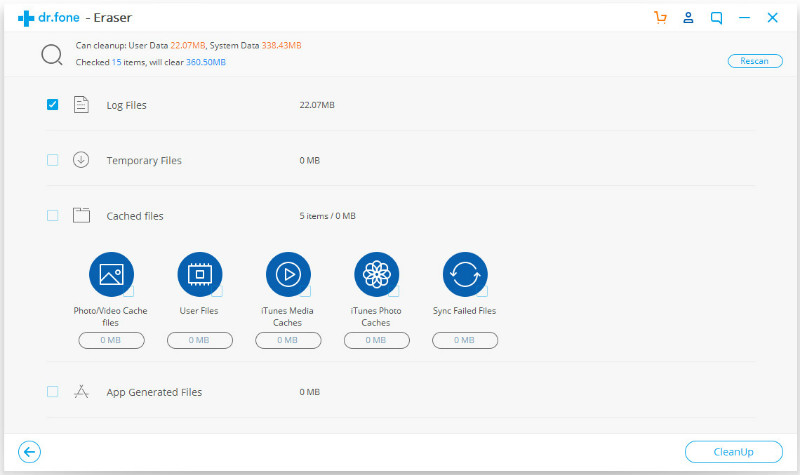 The tool will start the cleanup process. Near each item, you can see the amount of memory space to be gained back after the cleanup.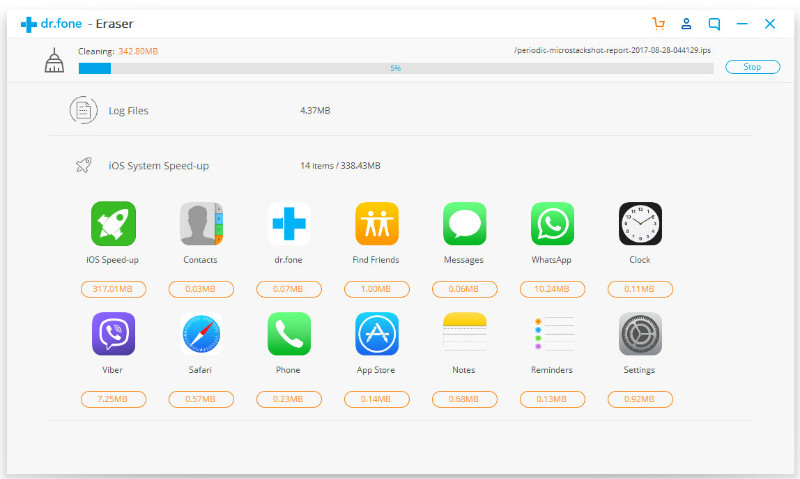 Your iDevice may be rebooted once or twice. Just enter the passcode at each startup.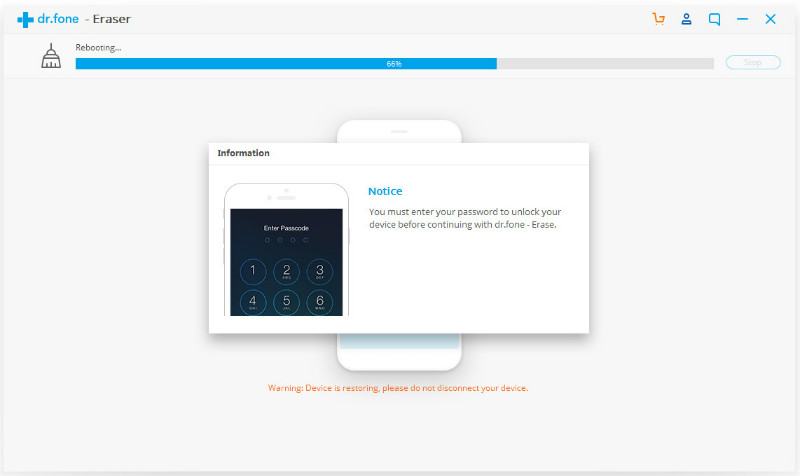 After the cleanup, you can see the following screen, which indicates that your iPhone or iPad is optimized.