Complete guides of dr.fone toolkit
Find out here the most complete dr.fone guides to easily fix the problems on your mobile. Various iOS and Android solutions are both available on the Windows and Mac platforms. Download and try it now.
dr.fone - Backup & Restore (iOS): How To
After launching the dr.fone on your Mac or Windows, then you'll see the screen as follows.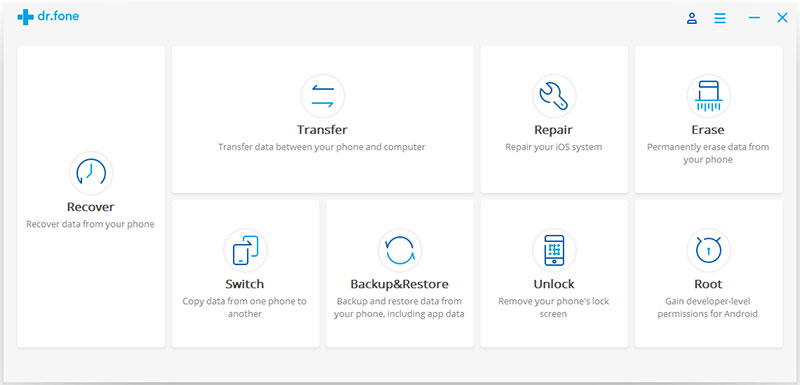 Next, let's check how to use backup Viber chats on iOS devices one by one.
Part 1. Backup Viber Chats on iPhone/iPad to Your Computer
Step 1. Connect your device to the computer
Then connect your iPhone/iPad to the computer. Once your device is detected, go to Social App Data Backup & Restore tab. Then select iOS Viber Backup & Restore to backup your Viber chats.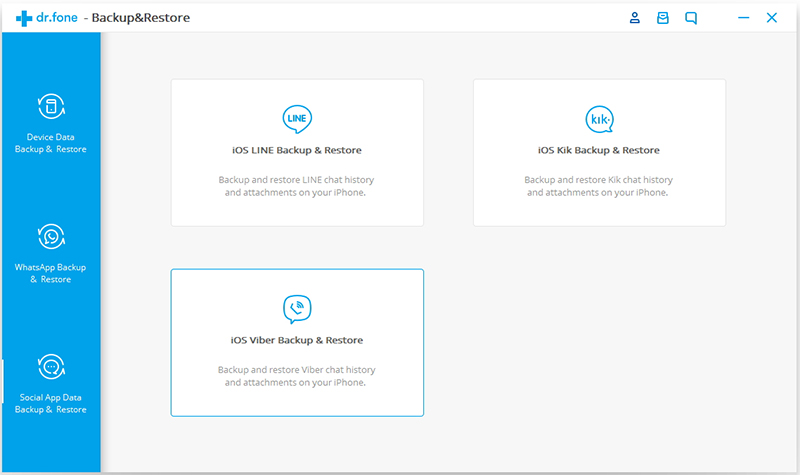 Step 2. Begin to backup your Viber chats
Click on the "Backup" button, and the program will start working automatically. Wait until the process is complete. During the whole process, keep your device connected all the time.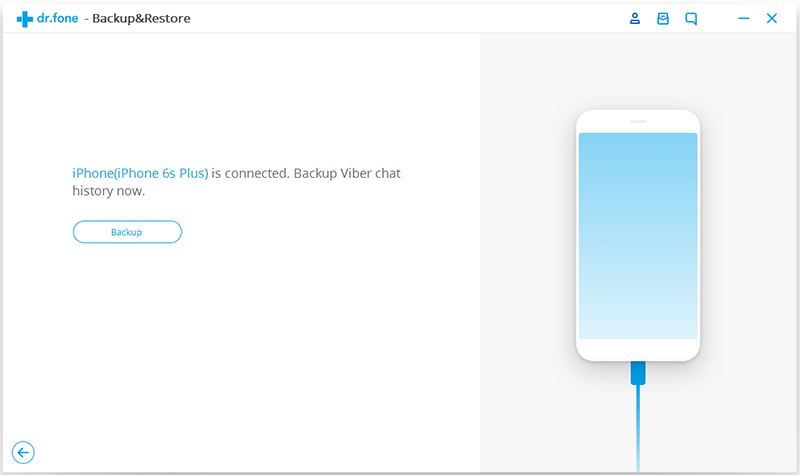 When the backup process ends, you will see the screenshot below. You can click View it button to see the previous Viber backup history.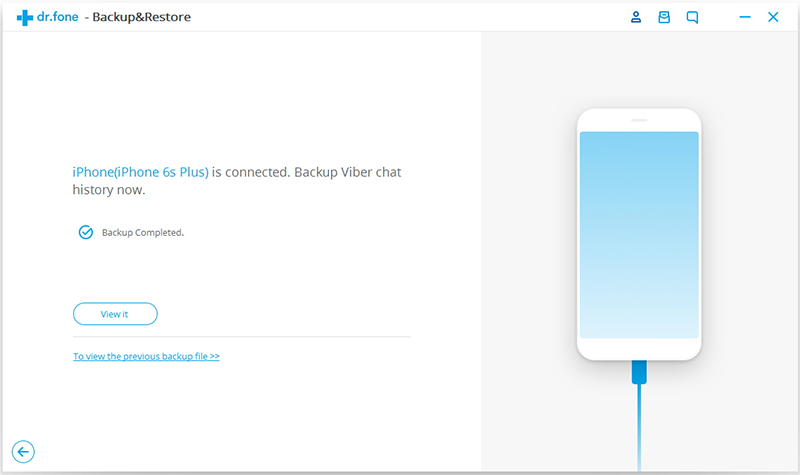 If you want to check the backup file and export the content, you can continue reading.
Part 2. View and Restore or Export Viber Chats on Computer
Step 1. View your backup files
To check the Viber backup file's content, you can click on the "To view the previous backup file >>" on the first screen.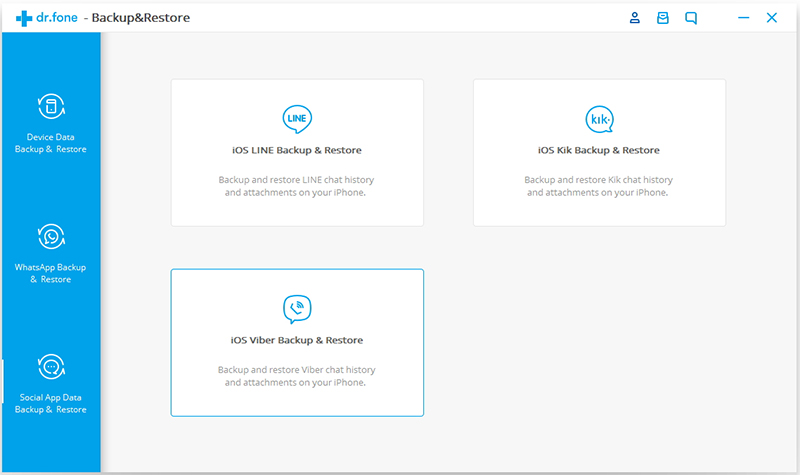 Step 2. Extract your backup file
Here you will see all backup files of your Viber chats, Choose one you want to check and click on the "View" button.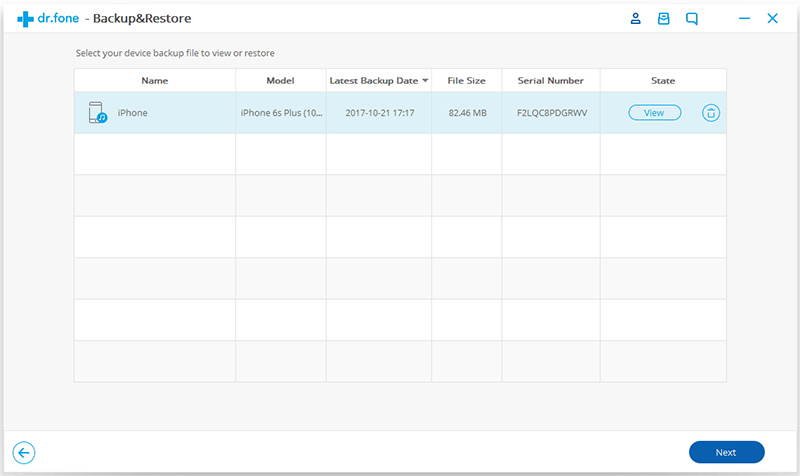 Then you can view your Viber chats on the window and export them to your computer.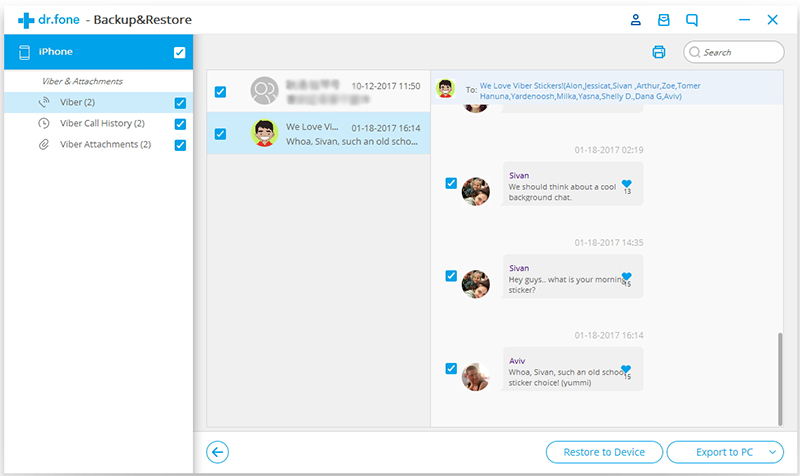 Step 3. Restore or export your Viber chats
When the scan stops, you can restore the whole Viber chats to your iPhone.