Dr.Fone - System Repair (Android)
Features
Guide
Download
Buy Now
Dr.Fone - System Repair (Android)
1st One-Click Android Repair Tool in the World
Fix various Android system issues like black screen of death.
Fix Android system to normal. No skills required.
High success rate of fixing Android issues.
Supports all the mainstream Samsung models, including Samsung S9.
Why Choose Dr.Fone - System Repair (Android)?
Fixing Android system issues used to be a complex task and approach adopted only by tech-savvy guys. But today we've got Dr.Fone - System Repair (Android), the world's first Android repair tool to fix Android system with just one click. Even Android greenhands can operate without any hassle.
Fix All Android Problems Like a Pro
Come across abnormal symptoms on your Android phone or tablet? High possibility is that the Android system has gone wrong. A tech-savvy guy may have many ways to fix the issue, but it's really hard for common people. Now this Android repair tool just comes to make you and me a professional to fix all Android system problems, like phone system crashing, phone won't charge, apps won't open, etc.
Black screen of death
Play Store not working
Android won't turn on or off
Apps keep crashing
Android OTA update failed
Stuck in boot loop
Android system UI not working
Android phone or tablet gets bricked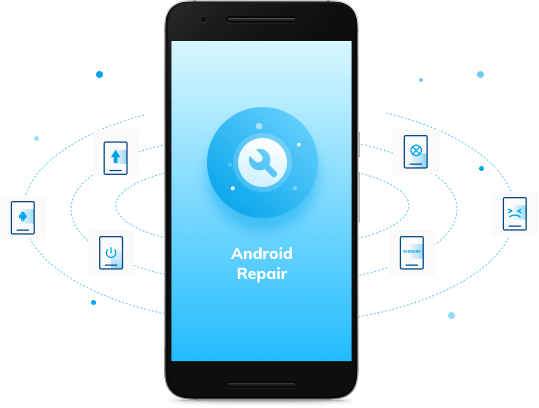 Android Repair Has Never Been So Easy
This Android repair spares all the efforts to find a proper firmware to flash your Android phone. With this tool, you can repair Android system just in a few clicks. During the Android system repair, it is very easy to operate as on-screen instructions are provided to guide you step by step.
1000+ Android Models Supported
The Android repair program allows you to fix system issues on most Samsung models, including latest Galaxy S9/S10. No matter your Samsung is a unlocked model, or from carriers like AT&T, Verizon, T-Mobile, Sprint, Vodafone, Orange, etc., you can always fix it to normal within minutes.
Loved by Over 50 Million Customers
my samsung s6 just kept restarting, god knew what happened. the phone repair guy even failed to bring it to normal. finally i found this tool from google, and it worked. several clicks did the trick!
By Jessie 2018.12
How to Repair Android System?
Unlike other tech tools, Dr.Fone - System Repair (Android) does not need any skills to repair Android system. It's a simple click-through process. As Android repair may run in-depth system recovery and erase device data, you are advised to backup your Android data before starting to fix issues.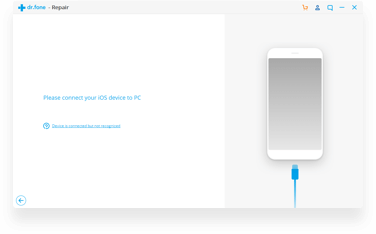 Step 1: Connect your Android.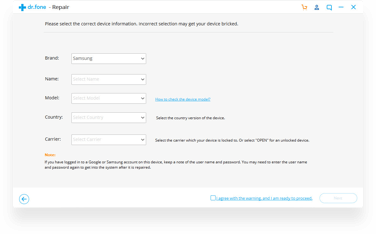 Step 2: Select device details.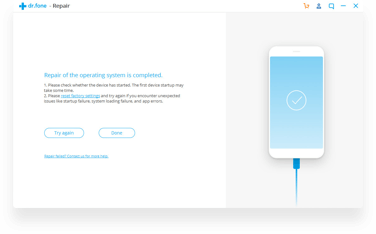 Step 3: Start Android repair.
Tech Specs
CPU
1GHz (32 bit or 64 bit)
RAM
256 MB or more of RAM (1024MB Recommended)
Hard Disk Space
200 MB and above free space
Android
Android 2.0 to the latest
Computer OS
Windows: Win 10/8.1/8/7/Vista/XP
Android Repair FAQs
What to do with a broken Android screen?
Nowadays Android phones are well designed, but one increasing risk is that the screen is easily damaged, especially those models with full screen display. When your Android is dropped and has the screen damaged, here are some necessary things to do:
Recover data from your Android: Try not to use your Android any more and find a Android data recovery tool to extract data to your PC. Anyway, the last thing you want is your important data gone with the phone.
Knock the manufacturer after-sales service: Call the after-sales service hotline of your Android manufacturer to consult how to replace the screen of your Android, if there is any risks, and how much does it cost to replace the broken screen.
Go to Android repair store: In most cases, an Android repair store provide more cost-effective screen repair services. They often fix Android screen more quickly and offer warranty on the parts provided. Anyway it's a worth-trying option.
How do you fix an Android app that is not responding?
It's a common issue when a specific app does not respond, keeps crashing, or won't open on Android, especially on Android phones that have been used over a year. If you come across this issue. Here are the methods to fix:
Clear the app cache: Go to Settings > Apps & notifications. Then tap the app and open App info, and choose Storage > Clear cache.
Restart your device: long press the Power key for a few seconds and choose Restart. If you cannot find the Restart option, long press the Power key for over 30 seconds.
Uninstall and re-install the app: If the app file is corrupted, uninstall and re-install this app to fix the ""not responding"" issue.
Repair Android system: If all the above methods fail, Android system components are corrupted with high possibility. You need to have your Android system repaired with a tool.
How do I fix my android from crashing?
When your Android phone reboots from time to time, or shuts down by itself, Android system crashing happens. The cause? Android firmware files may be damaged due to some wrong habits using the phone. Here are some common solutions to fix a crashing Android:
Check for Android updates: Go to Settings > System > Advanced > System update. Check the update status and update your Android to a new version.
Reset factory settings: If there is no update on your Android, resetting factory settings may fix the firmware files. Note that all device data will be erased, and account data will be removed after the factory settings are restored.
Android repair: Some firmware corruption cannot be fixed even by resetting factory settings. In this case, you need to use an Android repair tool to flash new firmware into the Android device.
How do I fix an unresponsive touch screen on Android?
Nothing can be more annoying than an unresponsive touch screen of Android. Here are some common causes behind the unresponsive Android touch screen:
Abnormal environment: Moisture, high or low temperature, magnetic field are all the likely causes. Just keep your Android device away from such environment.
Personal settings: Some special personal settings may make your Android screen unresponsive unknowingly. You need to boot your Android into recovery mode, and select Wipe data/factory reset > delete all user data to fix.
Firmware problems: An unsuccessful Android update or system corruption are significant firmware problems that cause unresponsive touch screen of Android. The only way, in this case, is to install an Android Repair tool to bring your Android to normal.
Our Customers Are Also Downloading
Dr.Fone - Recover (Android)
Recover deleted or lost data from 6000+ Android devices.
Dr.Fone - Backup & Restore (Android)
Selectively backup your Android data on computer and restore it as required.
Dr.Fone - Unlock (Android)
Remove the locked screen from Android devices without losing data.