Dr.Fone - Screen Unlock (iOS)
Features
Guide
Download
Buy Now
Dr.Fone - Screen Unlock (iOS)
Unlock iPhone, iPad Lock Screen in 5 minutes.
Unlock screen passwords from iPhone and iPad.
No technical knowledge required, everybody can handle it.
Simple, click-through, process.
Compatible with all iPhone/iPad. iOS 14 Supported.
Why Choose Dr.Fone - Screen Unlock (iOS)?
Dr.Fone - Unlock(iOS) enables you to easily remove lock screens, when you forget the password on your iPhone/iPad or you just don't know the password on a second-hand iPhone or iPad. You can use this iPhone unlocker to bypass the iPhone lock screen in 5 minutes.
Full Compatibility
Remove All Types of Lock Screen
Your iPhone/iPad gets locked? This iPhone unlock software enables you to unlock iPhone/iPad lock screens in different situations. Also, it's fully compatible with all iOS devices and all types of lock screens on the device.
4-digit Passcode
6-digit Passcode
Touch ID
Face ID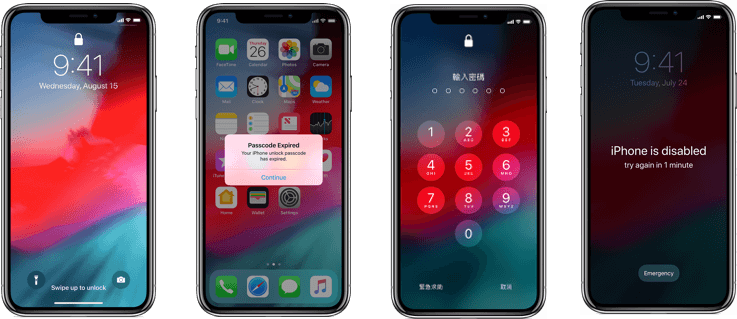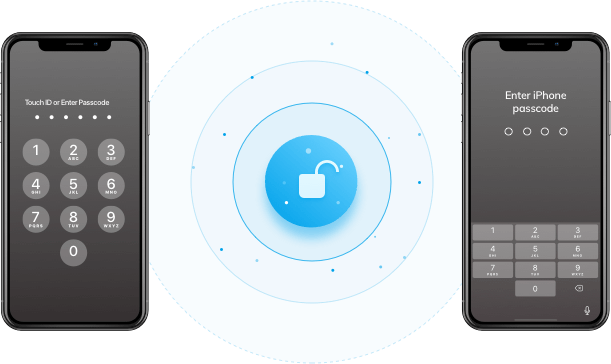 Easy & Powerful
iPhone Unlocked in a Few Clicks
Dr.Fone - Unlock enables you to remove lock screens from all iPhone and iPad just in a few minutes. No technical skills required. Connect your device and run this iPhone unlocker tool. Then you only need to perform clicks, and so simple.
Loved by Over 50 Million Customers
Really a great tool for Lock Screen removal! Thanks to Dr.Fone. I can use my phone again.
By Jakie Sia 2019.08
How to remove the iPhone lock screen?
Dr.Fone safely removes your iPhone lock screen in just minutes and helps you to regain full access to your device. Please note it will delete the data on your iPhone/iPad. Currently there is no solution to bypass the iPhone lock screen without data loss for the moment in the market.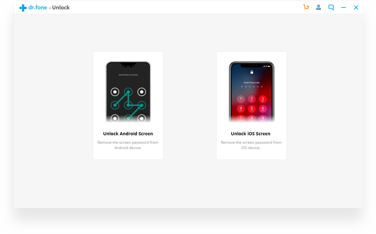 Step 1: Launch Dr.Fone and connect your iPhone.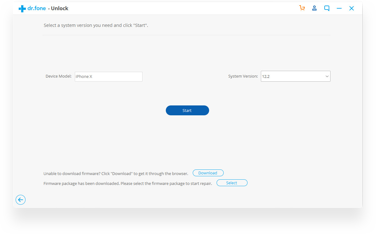 Step 2: Select and download the iPhone firmware.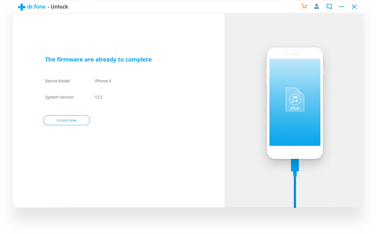 Step 3: Click Unlock and the iPhone will be unlocked.
Tech Specs
CPU
1GHz (32 bit or 64 bit)
RAM
256 MB or more of RAM (1024MB Recommended)
Hard Disk Space
200 MB and above free space
iOS
iOS 14, iOS 13, 12/12.3, iOS 11, iOS 10.3, iOS 10, iOS 9 and former
Computer OS
Windows: Win 10/8.1/8/7/Vista/XP
Mac: 11 (macOS Big Sur), 10.15 (macOS Catalina), 10.14 (macOS Mojave), Mac OS X 10.13 (High Sierra), 10.12(macOS Sierra), 10.11(El Capitan), 10.10 (Yosemite), 10.9 (Mavericks), or 10.8
iPhone Unlock FAQs
Is passcode the same as a password?
A lot of iOS users have the same question "What is the difference between "password" and "passcode"?". Well, the password and passcode are two different things on the iPhone/iPad. The password on the iPhone usually is meant for Apple ID and iCloud account, which is used for iTunes and App Store purchases. While the passcode is usually meant for lock screen to secure your device from unauthorized access.
How many times can I try to unlock my iPhone?
After you keep entering the incorrect passcode, your iPhone will show the messages below:
5 incorrect passcode entries in a row, it shows "iPhone is disabled, try again in 1 minute";
7 incorrect passcode entries in a row, it shows "iPhone is disabled, try again in 5 minutes";
8 incorrect passcode entries in a row, it shows "iPhone is disabled, try again in 15 minutes";
9 incorrect passcode entries in a row, it shows "iPhone is disabled, try again in 60 minutes";
10 incorrect passcode entries in a row, it shows "iPhone is disabled, connect to iTunes";
After 10 incorrect passcode entries, your device will be completely locked and you will have to restore your iPhone to get it unlocked.
What do you do if you can't remember your iPhone passcode?
If you've forgotten your iPhone passcode, you can follow the steps below to reset the forgotten passcode using iTunes.
Launch iTunes on your computer and connect your iPhone to computer.
If you've synced your iPhone on this computer before, wait the iTunes to sync and backup your iPhone. Then click Restore iPhone. After the device is restored, set up your iPhone and tap Restore from iTunes backup.
If your iPhone has never synced before, you can only restore the iPhone in Recovery mode. After connect your iPhone, try to force restart it. Then click Restore. Please note this process will completely erase your data on the device.
How do I disable lock screen on iPhone?
To disable lock screen on iPhone, just follow the steps below:
On your iPhone, go to Settings.
If you have iPhone X or later, select Face ID & Passcode. On earlier iPhone devices, tap Touch ID & Passcode. On devices without Touch ID, tap Passcode.
Then tap Passcode to turn off lock screen on iPhone.
Our Customers Are Also Downloading
Dr.Fone - Recover (iOS)
Recover lost or deleted contacts, messages, photos, notes, etc. from iPhone, iPad and iPod touch.
Dr.Fone - Backup & Restore (iOS)
Backup and restore any item on/to a device, and export what you want from the backup to your computer.
Dr.Fone - Transfer (iOS)
Transfer contacts, SMS, photos, music, video, and more between your iOS devices and computers.