1. How to Receive Phone Notifications on PC?
Enable MirrorGo Notification Service on your device to receive all messages immediately. You will on longer miss any important messages.
1.Click "Settings" icon on the bottom of toolbar.

2.Click "Notifications".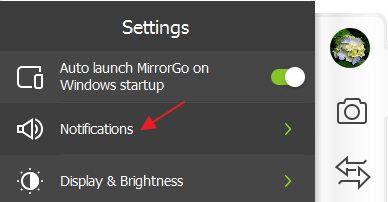 3.Turn on the apps notification,and follow the guide to turn on the notification service.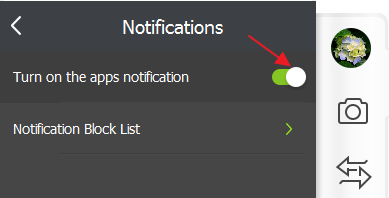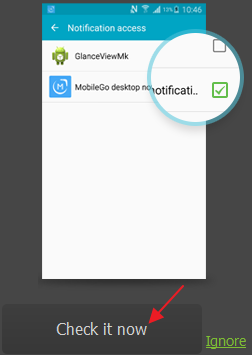 2. How to Block an App's Notification?
1.When the Notication shows on your desktop corner, click the "setting".

2.Click "Don't remind this app again".

To cancel the blocking ,you can go to Toolbar's Settings→Notifications→Notifications Block List.