Complete guides of Dr.Fone toolkit
Find out here the complete Dr.Fone guides to easily fix the problems on your mobile. Various iOS and Android solutions are both available on the Windows and Mac platforms. Download and try it now.
Dr.Fone - Erase (iOS): How to
Erase Full Data for iOS device can help you wipe iPhone/iPad data completely and permanently. Nobody, even professional identity thieves, will be ever to access your private data on the device again.
Once running the Dr.Fone on your computer and you'll see all features inside as following. Select Erase among all the functions.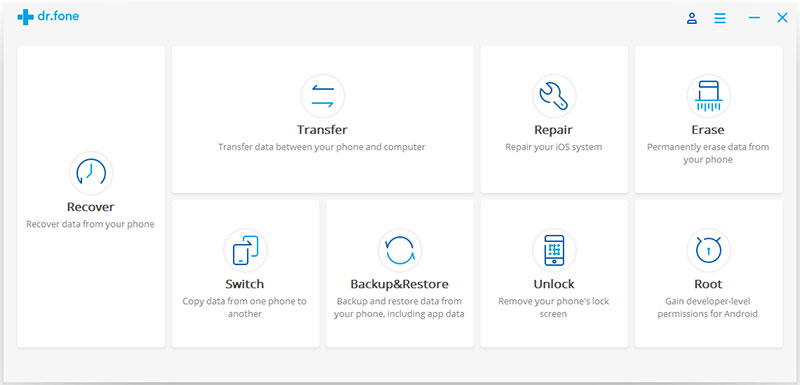 Next, let's check how to use Dr.Fone - Erase (iOS) to erase all data on iPhone completely in steps.
Step 1. Connect your device to the computer
Connect your iPhone or iPad to the computer using a lightening cable. Once it recognize your device, it displays two options for you, Erase Full Data and Erase Private Data. Choose Erase Full Data to start the data erasing process.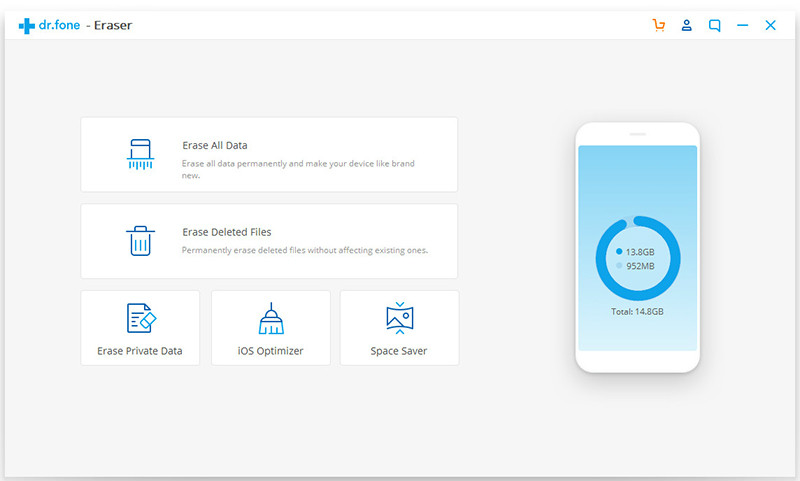 Step 2. Start erasing your iPhone completely and permanently
When the program detects your iPhone or iPad, you can directly click on the "Erase" button to begin erasing your iPhone permanently.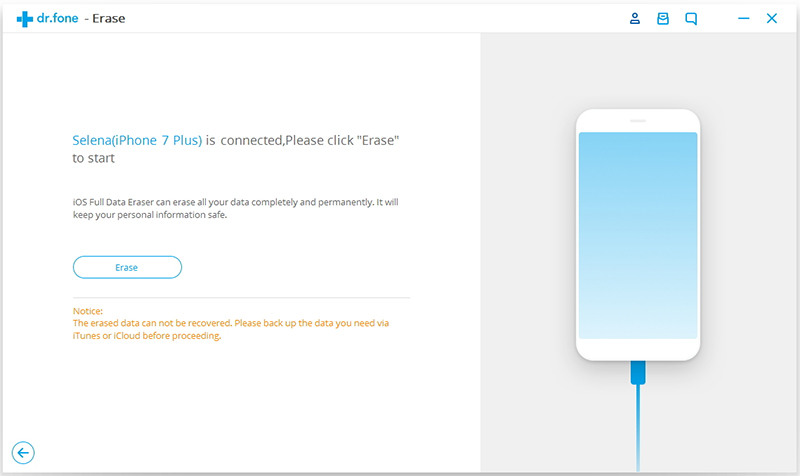 Since the erased data can't be recovered, you need to be careful and enter "delete" to confirm your operation when you are ready.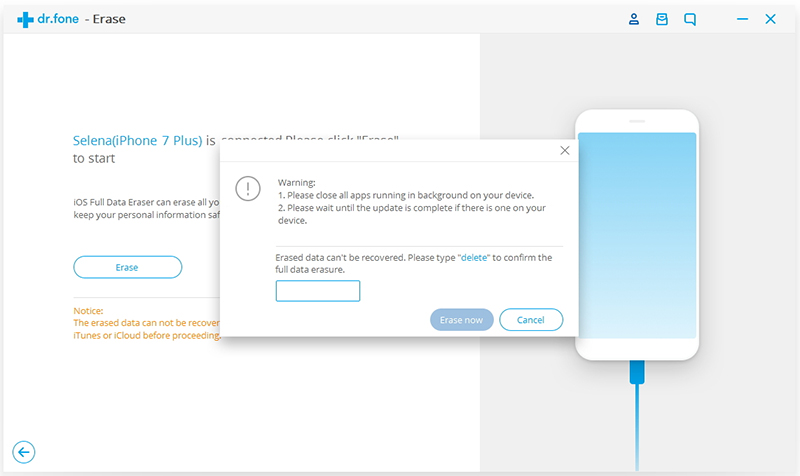 Step 3. Wait until the data erasure is complete
Once the erasure begins, you don't need to do anything, but wait for the end of the process, and keep that your device is connected during the whole process.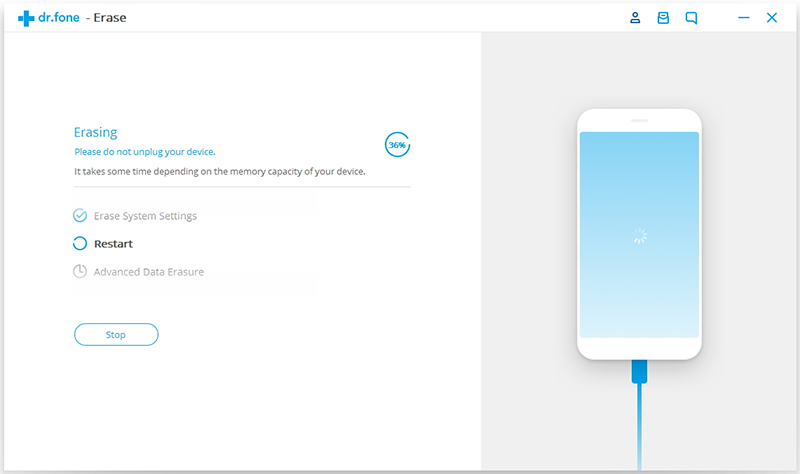 When the data erasure is complete, you will see a window disappearing as follows.
Now, your iPhone/iPad is fully erased and turns into a new device with no content, and you can begin to set it according to your need.