Complete guides of Dr.Fone toolkit
Find out here the complete Dr.Fone guides to easily fix the problems on your mobile. Various iOS and Android solutions are both available on the Windows and Mac platforms. Download and try it now.
Dr.Fone - Backup & Restore (Android): How To
iTunes is a frequently used tool for iPhone users, and can back up and restore iPhone or iPad data.
What if your iPhone or iPad is unavailable, and there is only an Android device in hands? Can you restore all the iPhone or iPad data backed up in iTunes to this Android?
The answer is YES if you have Dr.Fone - Backup & Restore (Android), which can restore iTunes backup data to Android within a couple of minutes.
Step-by-step guide to restore iTunes backup to Android
Step 1. Connect the Android device to computer.
After downloading Dr.Fone on your computer, install and start the tool. Then select "Backup & Restore" among all the features.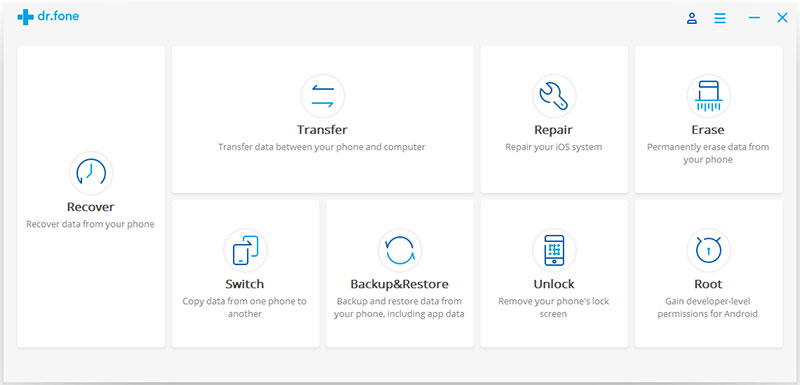 Use a workable USB cable to connect your Android device to the computer. After the connection is set up, click "Restore" in the center of the screen.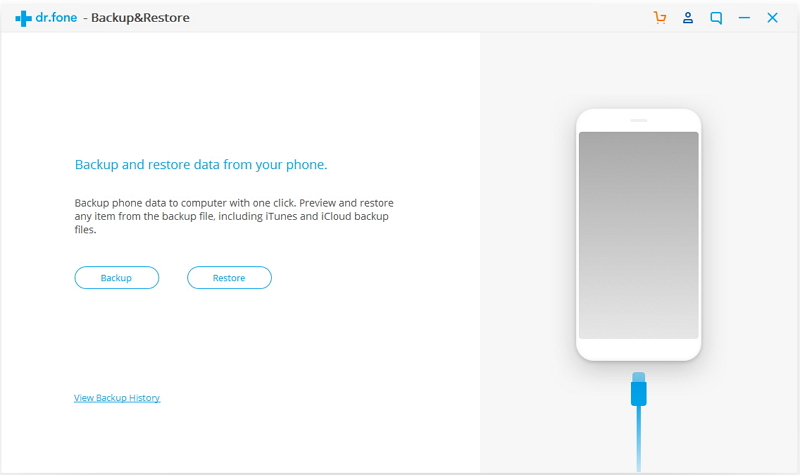 Step 2. Detect iTunes backup files.
In the next screen, select "Restore from iTunes backup" from the left column. Dr.Fone will detect the location of iTunes backup files on your computer, and list them one by one.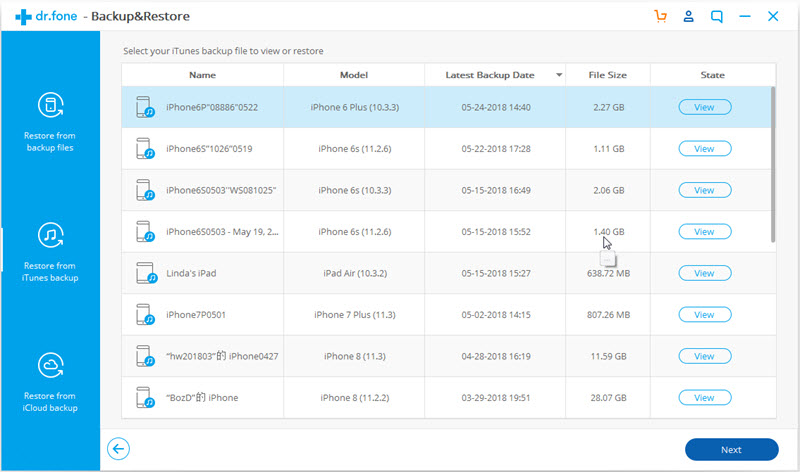 Step 3. Preview iTunes backup data, and restore to Android.
Select one of the iTunes backup files, and click "View". Dr.Fone will read and display all details from the iTunes backup file by data type.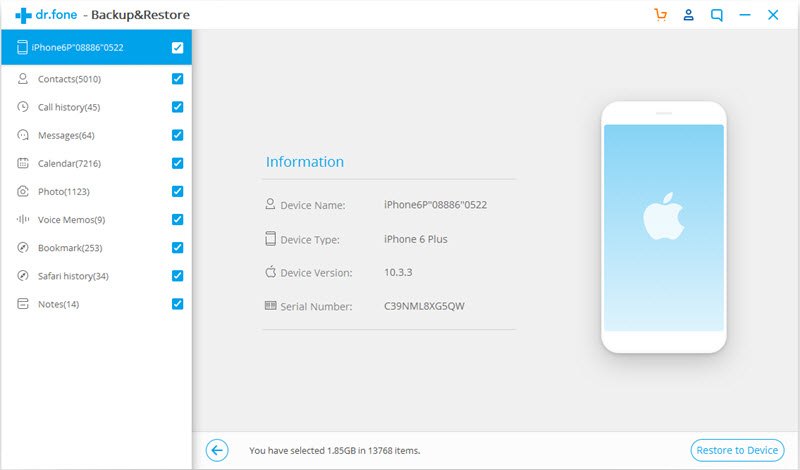 Select all or some of the items, and click on "Restore to Device"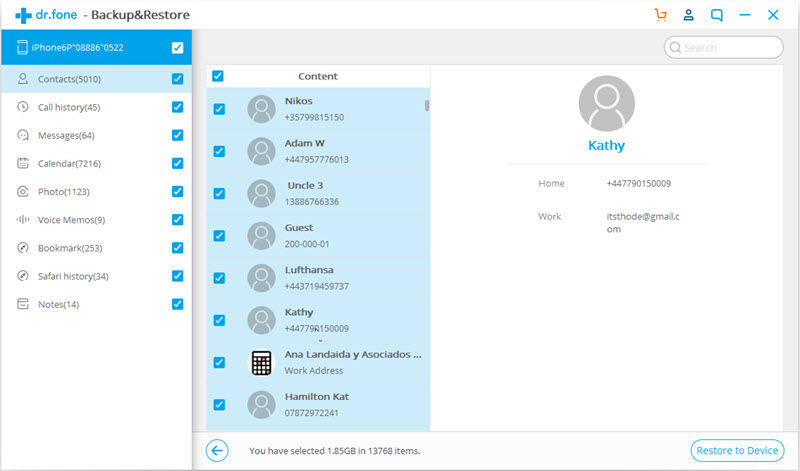 In the new dialog box that pops up, select the desired Android device, and click "Continue" to confirm restoring iTunes backup to Android.
Note: Data cannot be restored if Android does not support the corresponding data types.