Complete guides of Dr.Fone toolkit
Find out here the complete Dr.Fone guides to easily fix the problems on your mobile. Various iOS and Android solutions are both available on the Windows and Mac platforms. Download and try it now.
Dr.Fone - Switch: How To
Dr.Fone - Switch lets you transfer data between different phones with one click, including iOS, Android, Symbian, and WinPhone. You can use it to transfer data between any of them.
Next, let's check how to use Dr.Fone - Switch in detailed steps.
Step 1. Connect your device to the computer
Open Dr.Fone on your computer, and select Switch among the modules.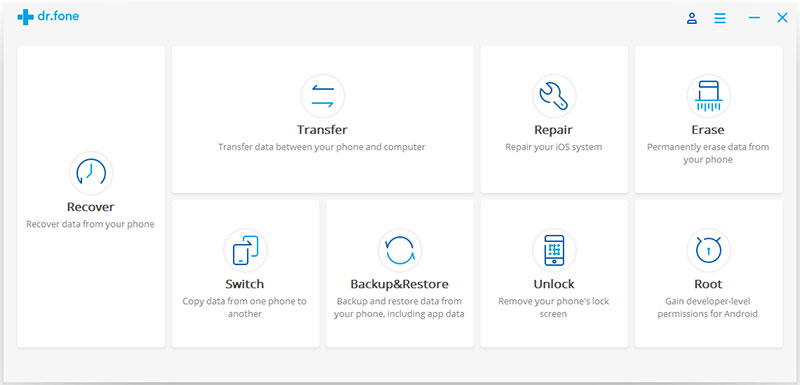 Then get both of your devices connected. Here let's take an iOS and an Android device as an example.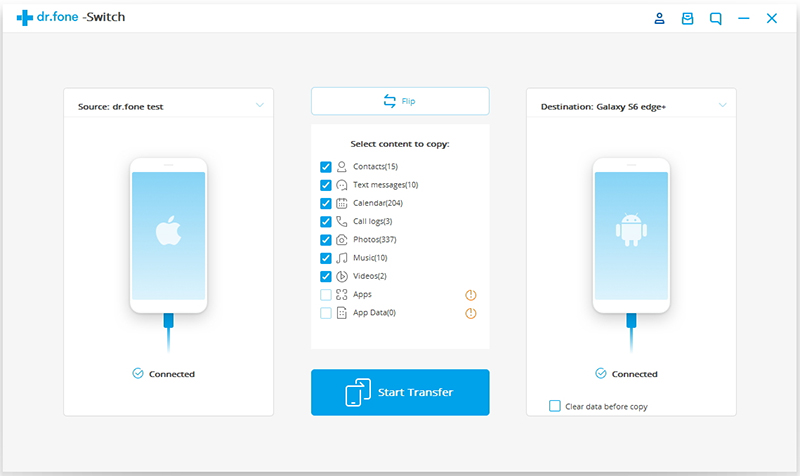 The data will be transferred from the source device to the destination one. You can use the "Flip" button to exchange their position.
Step 2. Choose the file and start to transfer
Select the file types you would like to transfer. Then click on Start Transfer to begin the process. For efficiency, don't disconnect the devices until the process is complete.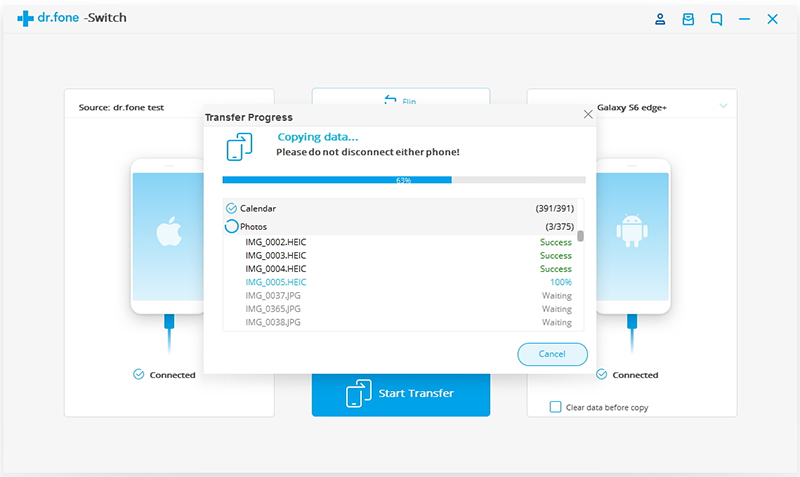 You can check the "Clear Data before Copy" box if you want to erase data on the destination phone before transferring the data to the target phone.
Within a few minutes, all selected files will be transferred to the target phone successfully.